Sunday Yoga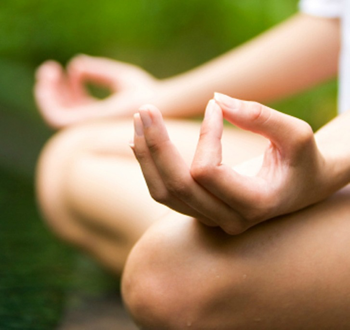 2021-2022 Sunday Yoga schedule to be announced soon!
Yoga is an opportunity to reconnect. It incorporates breath, postures, chanting, and meditation to open our hearts & minds, build strength, and create flexibility. Yoga teaches the art of relaxation and self-healing.   The Sweetwater Yoga Teachers Collective is a group of volunteer yoga teachers. Our current class offerings are centered around Hatha flow and Yin Yoga. Classes are mixed level, suitable for beginners as well as seasoned practitioners.
Classes are held on select Sundays on the Farmhouse porch, a screened enclosure, surrounded by native trees, permaculture food trails, crooning roosters and curious farm cats.
Discover and expand your yoga practice on Sundays from 10:30 am – 11:30/11:45 am.   Please look for our schedule on our Events Calendar https://www.sweetwater-organic.org/events/ and in our emails. Classes are offered free of charge with donations being greatly appreciated. 100%  of your contribution supports Sweetwater Organic Community Farm.
Participants are encouraged to bring their own mats.  Registration is not required. Space is on a first come, first serve basis. We look forward to seeing you at Yoga on the Farm!  Please contact us with any questions.
Are you or do you know someone interested in teaching? Let us know!
---
Stacey Lenz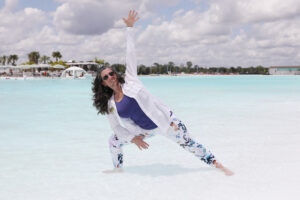 My introduction to yoga began in my early 20s, in Nairobi, at a time when yoga teachers were few and very far between. I was exceedingly fortunate, then, to have had an experienced instructor with a dynamic skill set that enabled me to excel in my practice for several years. With that experience serving as my foundation, I have gone on to explore several styles of hatha (physical) yoga and raja (meditative) yoga. It wasn't until 2012 / 2013 that I completed my Yoga Alliance accredited 200-hour Yoga Teacher Training. Immediately thereafter I went on to train with internationally recognized instructors throughout the US acquiring additional certifications along the way. Some 30 + years later, my first instructor is still the measure by which I judge all others, including myself!
I am excited to be able to use my experience and training as my way of giving back to my community and, when needed, as a visitor in other communities. I have worked with underserved populations, children, LGBT+ youth, and prison populations. I have taught – and continue to teach, at community fundraising events, community awareness projects and various special events. I have a professional degree with a background in international law/international relations and real estate. I have pursued formal classroom studies and hold certifications in areas of advanced yoga studies & teaching techniques, yoga for trauma and anxiety, yoga for social justice, reflexology, pranic healing, homeopathy and more recently, advanced permaculture studies. I am honored to be able to teach, share, build, structure and otherwise contribute towards those things that create a healthier, vibrant and more sustainable human experience! I look forward to seeing you in class! NAMASTE.
---
Chad Patrick
Chad earned his 200hr YTT from Kodawari. As a life-long athlete, he developed a passion for yoga 5 years ago to supplement his kickboxing workouts. Originally drawn to the physical expression of yoga, once introduced to Kodawari, an entirely new spiritual practice opened up for him. His classes offer a combination of stronger more powerful flows, accompanied by energetic music [you may hear some long-time favorites].  Chad will challenge both your body and mind, pushing you in your physical practice, yet leaving you feeling centered.