Terrarium Take Home Class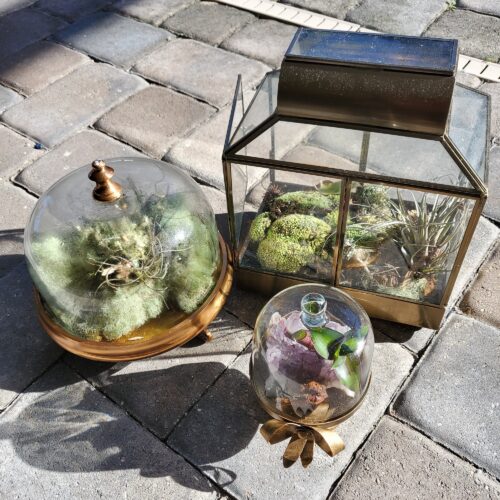 The best way to experience terrariums is to make them yourself.
Almost like a mini greenhouse, terrariums are small glass containers filled with a beautiful display of soil, plants, and its own small ecosystem that you get to create and cultivate.
In this workshop, you'll get to express your creativity making your own mini living world. You'll also learn the history, science, design and maintenance of a truly self-contained, low maintenance ecosystem. All materials are provided, including 4.5×3.5″ containers, but feel free to bring any miniatures, rocks, plants, or containers that you would like to create with.
Taking place on the enclosed farmhouse porch, surrounded by natural foliage and curious farm creatures. Class is led by Master Gardener Christine Wallace of Herbal Urban Gardens. Follow her on Facebook and Instagram.
Sunday, December 19th at 1:00pm
Purchase your spots here.