Live Music w/The Bunko Squad Trio (Judy Tampa, George Pappas, Pat Hargraves) & Gracie Grieshop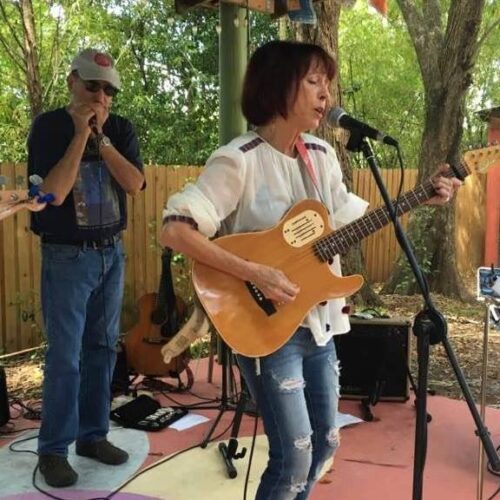 noon: The Bunko Squad Trio: Judy Tampa, George Pappas, Pat Hargraves
Bunko Squad Trio is an Americana band composed of Judy Tampa, singer/songwriter,  songwriter George Pappas, harp, vocals & guitar,  and  Pat  Hargraves,  vocals. Judy is a delight on stage and a skilled songwriter whose wit and humor infuse her music with creativity.
"Bunko Squad is as thrilling as a Japanese monster movie and you barely need sub-titles." – Ronny Elliott
1pm  – Gracie Grieshop
Gracie is the lead singer and songwriter for one of the Bay area's favorite bands; the Sunset Bridge Band. She never fails to connect and uplift her audience with her positive energy and engaging personality. Gracie will be performing with her partner AJ,   highlighting both her skills as a performer and as an accomplished songwriter. It's always a treat to have her grace our stage!