Live Music w/ Papos Frassica plus Eddie Wayne & Moondance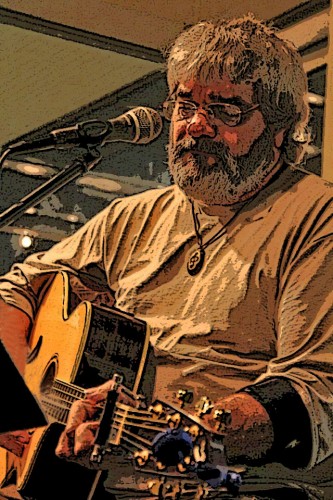 noon: Papos Frassica
Ready to get your Green on ? We've got you covered! John Papos Frassica is one of Tampa Bay's finest folk troubadours. His Celtic roots bands the Laurentians and Celtic Calling have mesmerized audiences with their command of traditional folk music. Papos also is an accomplished songwriter whose writing and rich vocal delivery are both compelling and illuminating. Joining Papos on stage is the talented multi-instrumentalist Sean O'Rouke who is equally at home on pennywhistle, fiddle, banjo, accordion and vocals. Papos and Sean will wrap you in memorable melodies and foot-stomping tunes. Get yourself primed for St. Patty's Day in fine style with these superlative musicians!
1 pm Eddie Wayne and Moondance
Eddie Wayne and Georgy play a mixture of traditional rock, country and pop, as well as  original tunes. You can count on superb musicianship and lovely vocals from this delightful duo!