Live Music w/ Richy Scally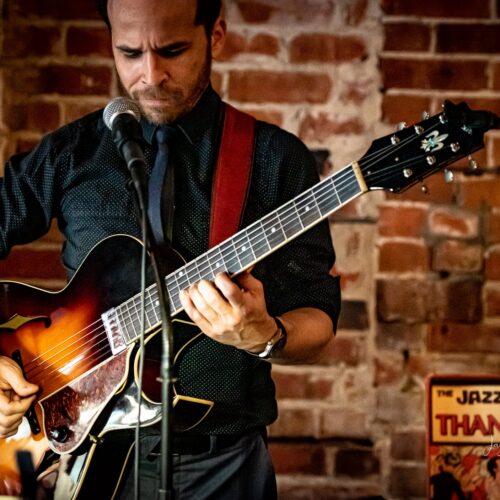 noon to 2 pm : Richy Scally
Whether on the dance floor tripping the light fantastic to swing music, or on stage performing blistering guitar solos, Richy is a high energy force of nature that's sure to mesmerize you with his talent.
For many years Richy hosted a radio program called the Energy Bar on WMNF, using the DJ handle "Scallywag". Not surprisingly, his music selections were upbeat, positive and infectious listening.  He's also fronted the western swing band 6 Volt Radio, keeping his bandmates on their toes with his energy and drive.
Anyone who's seen Richy tear up the dance floor knows his unbridled love of music and dance is unstoppable.
Don't miss your chance to see him perform solo live on stage – and be sure to buckle your seatbelt for a bodacious ride!
3 PM – Open Mike