Live Music Series- Jessica Rose/ Carufel, Reina and Smeed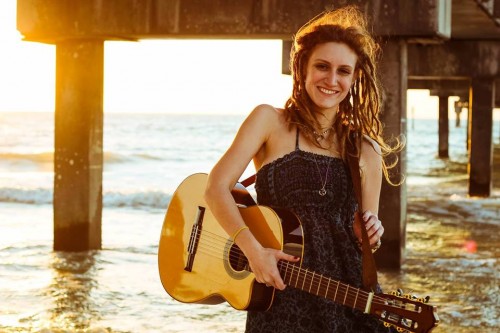 Sunday, January 24th
12:30- Jessica Rose
Jessica Rose is a singer songwriter and music entertainer. Her sultry voice can reach a vast range of low and high pitches and her guitar playing skills mix with smooth jazz chords to rock solos. She writes her own material telling bizarre love stories involving fantasies, family, friends, and heart break. Passionate about performing, writing, and creating projects with other artists, Jessica Rose is on a never ending journey in the music world. Currently she plays solo shows at various venues around the Tampa Bay area and hosts her own open mic at Clearwater Beach. Jessica Rose has the power to leave fans speechless, cry tears of compassion, and smile at the relation to the lyrics of her songs.
1:30- Carufel, Reina, And Smeed (CRS)
A mix of originals and cover songs – Mark's songwriting is thoughtful, dynamic and fun. He plays guitar and ukulele.  Brian lays down a solid bass line on his stand-up bass. He also plays a mean fiddle, and sings a few covers. Joe plays guitar, harmonica and some old time banjo.  They cover songs from old time, to bluegrass to blues, rock and anything in between.
Get on stage yourself during open mic from 2:30-4:00pm