Live Music Series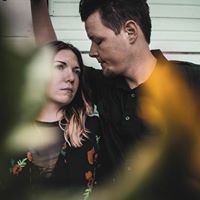 noon – Love and Lament
Joshua and Chantal were musicians for more than the first half of their marriage, but kept to their own projects: Chantal in classical choral and Joshua in the metal scene. Eventually finding common ground in the singer-songwriter genre, they began working with one another in songwriting, taking several years to experiment with creating and finding their sound.
Love and Lament found themselves writing about the honest struggles in life, without a sense of cynicism, but with transparency. Their debut 5 song EP delves into their personal and observed struggles.
Their indie-folk sound pulls influences from Chantal's choral background, incorporating ethereal harmonies and Joshua taking some influence from his early punk and extended metal background with the structure of their songwriting.
1pm Johnny Arrowhead
The St Pete based singer/songwriter writes from the heart's edge. His style encompasses both Country and Americana. With multiple recordings and appearances all over the Bay area, Johnny is a seasoned performer you don't want to miss!