Live Music Series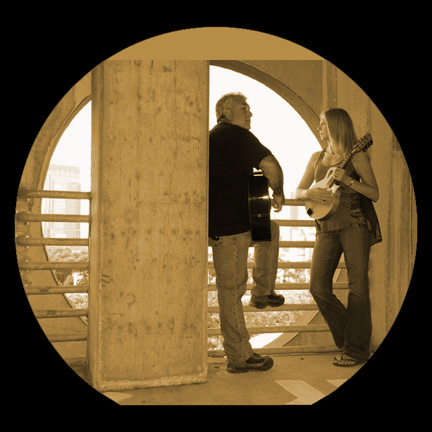 noon: Hannah's Whirl
Paul Arnone and Tami Wingard, native Floridians, founded a Tampa-based musical duo based upon Paul's vocals and original guitar-driven songs and Tami's easy vocal harmonies with accompaniment on mandolin, harmonica and percussion. Devoted to their music and performance, they joined together as HANNAH'S WHIRL in 2003 and began traveling within the state, playing venues ranging from house concerts to the seasonal festival circuit, including the venerable Florida Folk Festival.
1pm : UNITY RISING
Unity Rising is the musical aspect of the traveling troupe, Circus of Purpose. They are an everchanging musical union dedicated to energizing a shift towards a healthier culture. Their music is a tool used to share the messages and momentum of this movement. They are a permaculture crew focused on solutions, community building, growing food, and living in harmony with each other and the mother. "Become the solution, join the movement, invest in the change, for the earth mother, for humanities sake."
Since 2018, Unity Rising has been rising, bringing their music to the people, on stages and on the streets up and down the Eastern side of the United States. In October of 2019 the four core members, Moon, Magnolian, Hue, and Omni, came together in Indiana to embark south to Florida, and prepare for our 2020 Circus of Purpose tour. They will be touring Florida until spring, building up unity everywhere they go.
Celebrate sustainable living, love and peace with this uplifting and very groovy family of modern troubadours!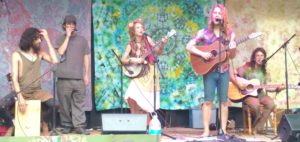 2pm : Open Mike