Live Music Series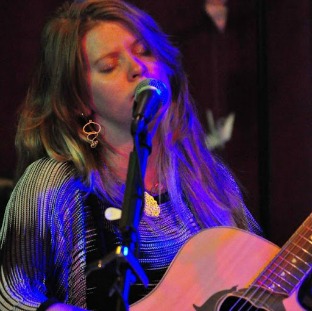 noon – Gracie Grieshop
As the lead singer and songwriter for one of the bay area's favorites – the Sunset Bridge Band – Gracie never fails to connect and uplift her audience with her positive energy and winning personality.  Performing solo highlights both her skills as a performer and an accomplished songwriter –  always a treat to have Gracie on our stage!
1 pm – Unpainted Souls
At the core, Unpainted Souls is about life and the artistic expression of life's struggles and joys. Musically, Billy tries to find that place in music were style is interpreted my the listener. Depending on who you are and what you listen to is what will determine which category you put Unpainted Souls into. Think Hank William's Blues Come Around when the Sun Goes Down, in it you find country, jazz, blues and even rock! Billy played professionally in the 434th Army Band for 4 years but is mostly known for leading and playing worship in local Tampa Bay area churches and  playing Unpainted Souls gigs.  Unpainted Souls is now expanding it's music to include folk, old-time, bluegrass, rock, and blues, hoping to begin playing music to a wider audience.