Live Music Series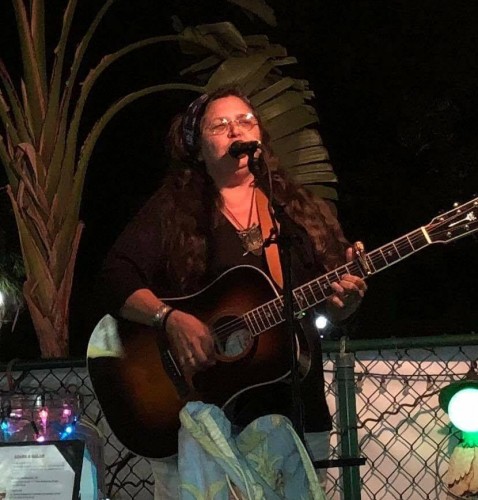 Goody Haines – noon
Goody is the Current President of the Scottish Cultural Society of St. Petersburg, Inc. and serves on the Board of Directors of Friends of Florida Folk. She is an active member of the New World.Celts / St. Pete Chapter.
As an accomplished Singer/songwriter/musician, she likes to call her music:
"Countrified Folk with a touch of Something Special"
She  loves to sing at assisted living facilities as well as performing at many music festivals .
So many festivals… So little time!
J D Lewis – 1 pm
​J.D and Zetha Lewis  are  a  Folk/Americana High Energy Duo with a large list of original songs many of those about Florida .  J.D is from a Florida Pioneer Family 7th generation.  These two love what they do and it truly shows in their performances with strong vocal harmonies along with  J.D's  heart warming stories,  they touch your heart , and put a smile on your face while making you tap your toes.  J.D  has written many  Original Folk  Songs and released  a 5 song Live CD  They have  performed at  many places in Florida such as The Florida Folk Festival , The Florida Opry , The Caladium Festival  , Duette Cracker Festival , The Frank Thomas Festival , The Will McLean Festival ,The Florida State Fair , Cork Screw Swamp Sanctuary ,   while also performing in Alabama , Georgia and Tennessee.   They have been influenced by and shared the stage with  mentors and friends  such as Frank Thomas , Jim Stafford , Billy Dean , John McEuen.  So be prepared to enjoy there unique style and sound while  on a splendid inspiring musical journey!