Live Music Series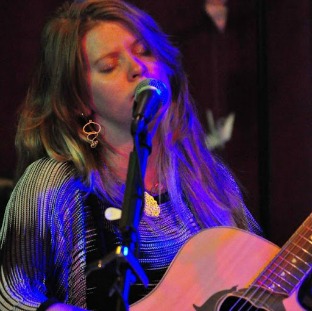 Noon – Gracie Grieshop
Gracie is the lead singer and songwriter for one of the Bay area's favorite acts – the Sunset Bridge Band.
Born in Tampa FL and raised in Odessa FL, Gracie fell in love with the magic of all music as a young girl. Anxious to explore her voice, she began singing with her elementary school choir and continued throughout her schooling years. In her twenties, after playing around with the acoustic guitar, Gracie had a few songs under her belt that seemed to get peoples toes tapping. She met A.J. Topp in 2006 and they created Sunset Bridge Band, and the rest as they say is history…..her high spirited, engaging performances never fail to bring a smile to her audience – a show not to be missed!
1 pm Rabbit Run
Rabbit Run is a new Americana band out of St. Pete. With three part harmonies, a variety of traditional acoustic instruments, and a driving backbeat, they weave together strands of bluegrass, blues, folk, and old-time country. Their music looks to the future while nodding to the past. Their first live performance was here at Sweetwater last year, and we are delighted to have them return!