Live Music Series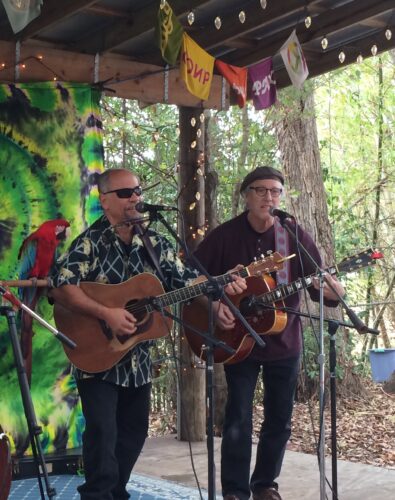 12 noon CRS
Playing together off and on for the last 10 years, CRS is Mark Carufel, Joe Reina,  and Brian  Smeed who form a folk trio that takes musical influences from many genres.
Markus and Joe play favorites and original tunes and Brian
offers some great interpretations of classic Grateful Dead.  Markus, the "C" in C.R.S. is a prolific songwriter and the trio present his work in an often humorous way.
1 pm The Chicken Gizzards
Jim Strickland  – the fiddler  also known as WMNF  dj " Mr. Ethnic" – leads this group of folk musicians on a delightful tour of the American Old Timey Songbook. There will be banjos….