Live Music Series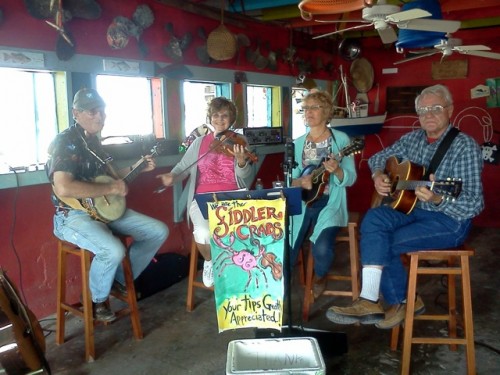 12 noon Fiddle Crabs String Band
Fiddle Crabs String Band hail from Charlotte Harbor. An acoustic quarter playing old time traditional music from the earlier 20th century. Theirs is American music: traditional fiddle tunes, heart songs, country blues, to tin pan alley. Banjos, guitars, fiddles, mandolins, ukes, and harmonica. Come welcome Birdi, Les, Mary , and George to Tampa Bay!
1:00 pm Charlie Groth
Charlie has made music all around this old Planet Earth starting in 1954, with no end in sight.  He has recorded  twenty-eight albums and contributed countless tracks on recordings by others.  Often joining him in live shows are Carl Wade,  Rick Ferriss and  Joe Reina.  Never know who else might play…..