Live Music Series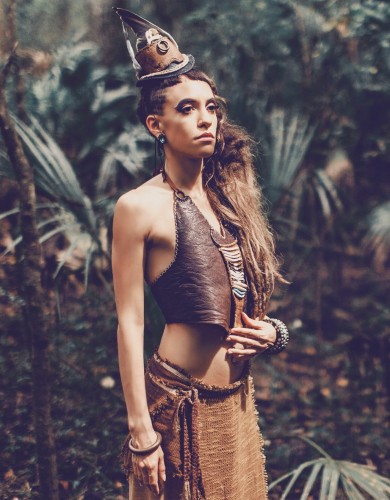 12 noon Jun J Bustamante
Jun is a singer/songwriter with a sound described as Folk Fusion with influences of Hip-hop and Electronica.
Her resonant jazz-rich vocals and unique outlook
…
on various sociopolitical topics set an aesthetic yet empowering tone to the listener's ear.

She has the ability to convey a broad range of vocal expressions, eclectic instrumentation with skillful use of lyrics. 

Born in Hachioji, Japan, raised partly in Caracas, Venezuela and St. Petersburg, FL, allowed for exposure to a wide variety of music genres at a very early age. Over the years, she's worked hard on translating these diverse genres into her own unique style of music. Jun has performed at various Festivals, Venues, and House Concerts in the U.S. and Canada. She has also had the opportunity to share the stage with artists such as Tom Morello from Rage Against The Machine and John Lamb from the "Duke Ellington Orchestra".
Along with her busy schedule of touring, Jun's dedication to community is exemplified by her creation and coordination of ROOTS Seed and Plant Share that  educates people on the importance of sharing resources and knowledge, as well as encouraging them to start edible gardens.Jun is known for her fiery, heartfelt folk music, performed with punk aggression and more than a hint of jazz.  She plays a variety of instruments, from guitar and banjo to Asian instruments like the sitar, tambura and a gnarly-looking Thai instrument called the phin guitar..Don't miss her unique folk/fusion style in an unforgettable performance!
1 pm Mark Etherington, aka "Mountain Holler"
Mountain Holler" is the moniker of multi-Instrumentalist Mark Etherington, based out of St. Petersburg, FL.
Along with  fronting the psychedelic-folk/groove band Redfeather, 'Mountain Holler' emerged in the spring of 2011 when he started playing shows solo with his original songs. He has played all over the Bay Area  bringing to people his haunting singing style reflective of Bert Jansch, Nick Drake, Jim James, Neil Young and Stephen Stills. His love of nature is reflected in his songwriting.
When asked to describe his music his response is simple, "it's music from the city about the beauty of the mind and country".
In 2012 Etherington received Creative Loafing's Best of The Bay award for Best Musical MVP.

Mark is a co-founder of  the Florida Folk Scene,  an organization of folk musicians from across the state of Florida whose mission is to organize, support and expose folk artists.