CLASS CANCELED Hugelkultur: Waste into Rich Garden Fertilizer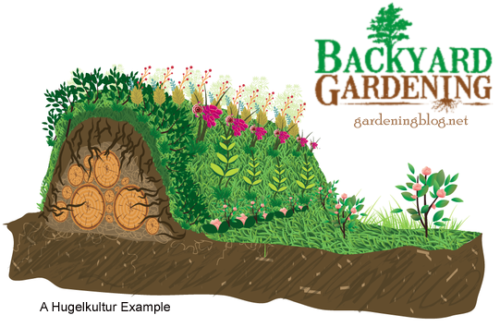 Hugelkultur – Gardening Technique of the Future! Learn how to create your own waterless and till-free garden that has 3x the space for growing your favorite plants! We will have time for learning and then we'll get our hands dirty making our own Hugelkultur beds right on Sweetwater Organics Farm. You can take the experience and tools that you learn to implement them in your own backyard or community garden.
This workshop is for adults and kids of all ages! Bring a water bottle, hat, clothes/shoes for gardening, sunscreen, and a notebook w/ pen. We will provide all the tools and materials!
Instructor Hilary Reinglass is the co-owner and operator of Hil & Vil Natural Wellness in St. Pete with her wife, Vilija Tamulynas. Hil & Vil Natural Wellness is a holistic wellness practice to support all humans looking for an alternative way of healing. Hilary started her permaculture journey at Indiana University where she studied environmentalism and volunteered with Greenpeace. Following her passion out west, Hilary began WWOOFing in California and Oregon in 2014 where she fell even more in love with natural healing and sustainable living! In 2015 she received her Permaculture Design Certification from The Center of Creative Ecology in Kibbutz Lotan. There she lived, worked, and studied inside of the eco-village for a true hands-on experience. When she returned home to Chicago, she found Angelic Organics Learning Center and began to teach natural healing, permaculture and sustainable living to kids and adults each season. Through Hil & Vil Natural Wellness, she now offers classes, workshops and personalized permaculture design projects to the community in St. Pete and around the globe. Hil & Vil Natural Wellness also offers Somatic Health & Life Coaching, Yoga, Tai Chi, Biofeedback Therapy, Breathwork, Spiritual Coaching, Meditation, Energy Healing, Oracle Card Reading, and soon branching into Holistic Meal Prep. For more information, visit their website www.hilandvil.com.
Adult Tickets: $30
Low income/Senior Tickets: $15
Kid's Tickets: $5
Register for this workshop HERE
Although our base price for this course is $30, Sweetwater is a nonprofit that puts on educational programs for elementary schools in the neighborhood and teaches them about food systems and basically where their food comes from. We also host community volunteer days and a farmer's market every Sunday from November through May. You can donate to Sweetwater in addition to your course fee if you'd like to help us continue our programs helping promote local foods in your neighborhood. And if you want to get your hands dirty in our gardens you can contribute your time by volunteering Wednesday, Friday, and Sunday mornings from 9-12.