Be a Better Breather: Vitality Training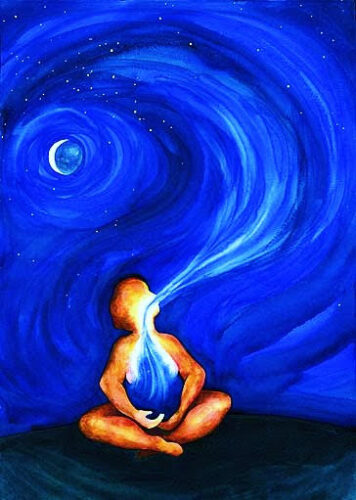 The stress and pressure of hectic lifestyles cause us to shorten, hold, blow and minimize our breath to the point of taking in just enough to stay alive. Discover how to open your breath and expand your oxygen intake to improve physical health, clear your mind, calm your emotions and connect more powerfully to your spirit/soul. You'll learn to analyze your breathing pattern and make the appropriate corrections so you can use your breath to relieve stress, increase vitality and restore a sense of well-being and joy. Breath is LIFE!
Instructor: Carol Piro
Since 1993, Carol's career has blended her lifelong passions and exposure to both healing and music, serving as a Healing Arts practitioner, coach and educator as well as a performing vocalist. She holds a B.S. from the University of Connecticut in Human Development and Family Relations and certifications in Holographic Sound Healing, Transformational Breath, Pranic Healing, TranceDance, Reiki, Shamanic Hummingbird Medicine and Reflexology and incorporates numerous other holistic practices into her personal lifestyle.
During her years as a corporate wellness employee, Carol created the "Take 5 to Thrive" Self-Care Empowerment Seminars and accompanying CD, which she delivers in both the corporate and private sectors. Empowering others with fun and simple strategies to inspire proactive wellbeing and awaken consciousness is at the foundation of her work.
For more about Carol and her services, visit www.carolpiro.com
Follow on FB & IG @cpsoundsoul