Sunday Yoga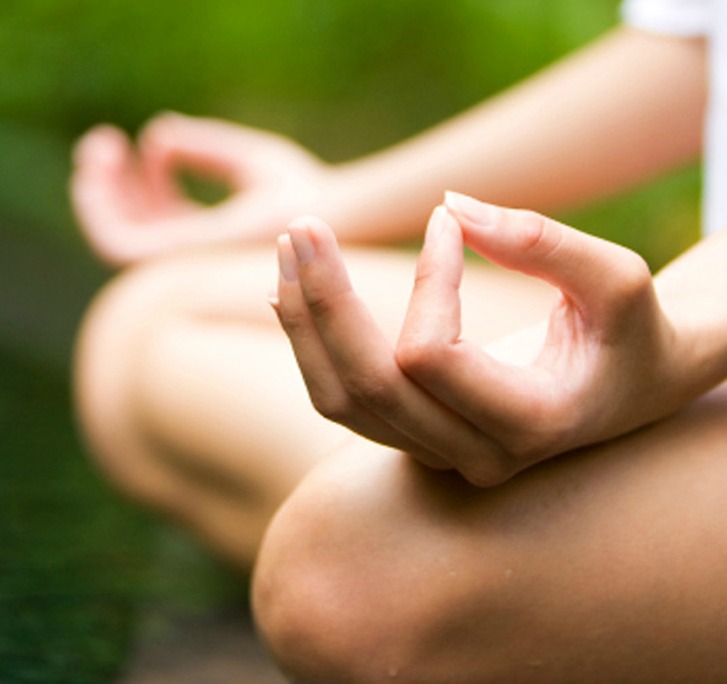 Sunday Farmer's Market, and yoga, is open for the season. See you Sunday!



Practice yoga on Sundays at 11am before you get your veggies.  Classes will be in the Kundalini tradition and vinyasa style on alternate weeks.
Link breath with movement as you flow through yoga postures with grace and ease. Take this opportunity for self care as you build your mental and physical strength. Kundalini makes use of chanting and strong core movements to harness energy.  Vinyasa style relies upon the tristana method to help students find focus and self awareness.
Discover and expand your yoga practice every Sunday and support Sweetwater Organic Community Farm with a suggested $5 donation.
Gururas Khalsa  
Yoga entered my life in 1972. One
Saturday
morning, flipping TV channels between cartoons, I found pioneer yoga teacher,
Lilias Folan
. I was so intrigued! I soon began practicing yoga with Lilias every week. I didn't know a soul then who was doing yoga. Now, there's a diverse, worldwide community of yoga practitioners! I've practiced many types of yoga since my classes with Lilias: Iyengar, Kripaulu, Jivamukti, Svaroopa, Hot Yoga, and found my home in
Kundalini Yoga as taught by Yoga Bhajan
. In 2007, I became certified to teach through the
Kundalini Yoga Teacher Training Program at Guru Ram Das Ashram
.
I work from the heart and meet yoga students wherever they're at — both in mind and body. You're never too old or too young, not fit enough, or flexible enough, large or small, to do yoga! Kundalini Yoga is great for stress relief, relaxation, flexibility, and strength.
Though a Florida native, I lived from 2007-2013 at an intentional yoga community in Massachusetts, the
Guru Ram Das Ashram
. In addition to being certified to teach Kundalini yoga, I am an Acupuncture Physician and direct a community acupuncture clinic in Seminole Heights.
Click "Gururas" for more information about Kundalini Yoga and Gururas.
Leanne
I teach Kundalini Yoga because I want to share the amazing benefits this practice offers. I began practicing Kundalini Yoga in 2006 when I joined a beginners class held at a hospital-based wellness program in Massachusetts. I immediately felt yoga's effects and fell in love with Kundalini Yoga. Soon I developed my own daily practice and began regularly attending classes. In 2009 I completed teacher training at
Guru Ram Das Ashram
and became certified to teach. Since then I've taught yoga in a variety of settings, and in 2015, moved to Tampa. I'm delighted to have found the Sweetwater Farm community and be a part of the yoga collective.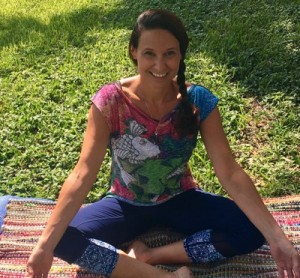 Elie
Elie was introduced to yoga in 2007 when she joined a studio as a bonding experience with her mom. Her practice ebbed and flowed early on, but was always holding space for her to return when she needed its benefits. As her curiosity of the spiritual side of yoga grew, Elie decided to fully immerse herself in Yoga Loft's April 2017 YTT program. Elie received her RYT-200 certification in 2017 and loves sharing her passion for yoga with her students. Elie intends to guide donation-based classes within her community in order to make yoga accessible to all students. Elie likes to include specific themes and yoga philosophy in her hatha-style teaching. She invites you to come meet her on your mat just as you are.
Tara Laval
I first discovered yoga through a general education requirement in college 20+ years ago.  I never anticipated it would lead me to the path I'm on today. The profound calm and peace I felt in that first savasana propelled me to develop a steady practice, which then led to self-study, and eventually teacher training.  I completed my 500 hour certification with Yoga Loft in Tampa, and have been teaching yoga and meditation since February, 2015.  I also studied at the Amrit Yoga Institute in Ocala, Florida, and obtained 100 hour certification as a Yoga Nidra Facilitator.
My classes are suitable for all levels, and focus on the breath, alignment and safety in postures. I am particularly passionate in teaching beginners and those brand new to yoga. My belief is that yoga is for everyone. If you can breathe, you can do yoga!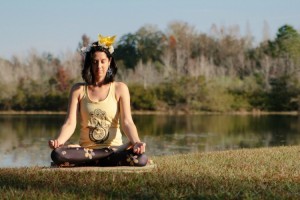 Stacey Lenz
My introduction to yoga began in my early 20s at a time when yoga teachers were few and very far between. I was exceedingly fortunate, at that time, to have had an experienced instructor with a dynamic skill set that enabled me to excel in my practice for several years. With that experience serving as my foundation, I have gone on to explore several styles of hatha (physical) yoga and raja (meditative) yoga. That said, it wasn't until 2012 / 2013 that I completed my Yoga Alliance accredited 200 HR YTT and shortly thereafter went on to train with internationally recognized instructors throughout the US. Some 25 + years later, my first instructor is still the measure by which I judge all others, including myself!
I am excited to be able to use my experience and training as my way of giving back to my community and, when needed, as a visitor in other communities. I have worked with underserved populations, children, LGBT+ youth, and prison populations. I have taught – and continue to teach, at community fundraising events, community awareness projects and various special events. I have a professional degree with a background in international law/international relations and also real estate. I have taken on formal classroom studies and hold certifications in areas of advanced yoga studies & teaching techniques, yoga for trauma and anxiety, yoga for social justice, reflexology, pranic healing, homeopathy and more recently, advanced permaculture studies. I am honored to be able to teach, share, build, structure and otherwise contribute towards those things that create a healthier, vibrant and more sustainable human experience! NAMASTE.