Our Market Vendors
Please note: -Not all Vendors listed will be at Market every Sunday -Some vendors are cash only
The Dancing Goat
Tampa, Florida
Pam Lunn, Farmer
We are a small family urban farm offering free range eggs and raw goat milk products including milk, cheeses, kefir and yogurt from our own animals. We avoid chemicals on the farm and our animals are treated as family members first, and then food producing animals. There is no shortage in goat milk this year as we had a gazillion babies last spring and are expecting another gazillion starting in November. You never know when we will pack up the littlest ones and bring them to the market as ambassadors!
We also carry raw cow milk products from JBT Jersey Farm as a service to our customers that wish cow products as well.  Pre-ordering to thedancinggoat83@gmail.com prior to the market is the best way to make sure your products are reserved when you arrive.
Be sure to try our artisan cold process goat milk soaps from all natural ingredients and essential oils!  Expect big things this year as we increase our soap production and go national with a separate soap company!  You asked, we expanded.
Variety is the spice of life and at our booth, variety in eggs is the norm. Quail eggs, pheasant eggs, banty eggs (miniature chickens with very big attitudes) and pullet eggs can often be found complimenting the free range chicken eggs in many pastel colors!
We are so grateful to all the wonderful folks at Sweetwater, as we enter our eighth year of participation at the Sunday Market, for providing us this marketing opportunity and making us feel like "part of the family". We appreciate each and every customer that has walked in our booth and feel truly blessed to know you!  Thank you for your patronage!
Be sure to follow us on Facebook – TheDancingGoat
How to reach us:  thedancinggoat83@gmail.com or call 813-784-0353.
Willow Herbal Delight Gardens
Valrico, Florida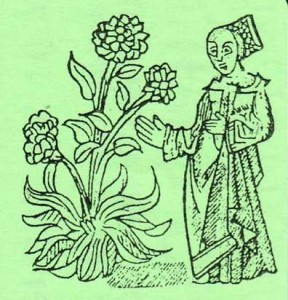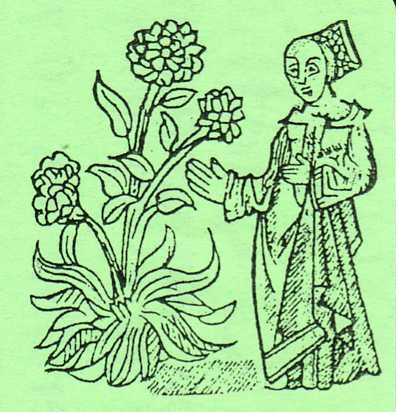 Willow LaMonte, Folk Herbalist
Organic edible plant nursery featuring culinary/medicinal herbs, tropicals, and perennial edibles.  Distributor of organic garden seeds.  Garden tours, classes, workshops.  Edible design/garden consultation.
How to reach us: (813) 643-7285
Blue Sage Eco Candles
Tampa, Florida
Christina Arenas, owner and candle creator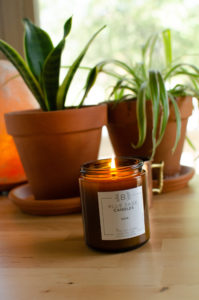 Blue Sage Eco Boutique offers quality, eco-friendly products and creates hand-poured candles that promote personal growth, peace and prosperity
Blue Sage Natural Soy Candles are hand-poured candles created with love by founder, Christina A. Inspired by the way candles have the power to change the energy of a room with their soft glow and fragrance. Made in Tampa, FL.
How to reach us: www.Blue-SageBoutique.com
Instagram.com/BlueSageBoutique
Facebook.com/BlueSageEcoBoutique
Java Planet Organic Coffee Roasters
Tampa, Florida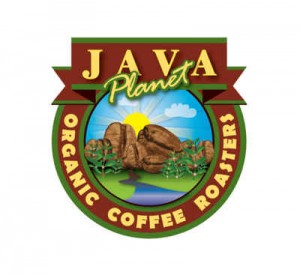 Jennifer Simmons, Marketing/Sales & Mike Simmons, Master Roaster
We offer the freshest, best tasting organic and fair trade certified coffee beans in Tampa Bay! We sell 16oz bags of fresh roasted 100% Arabica coffee beans from all over the world! Try a sample and you will be convinced that this is a great coffee!
How to reach us:  www.java-planet.com
Ahna's Cultural Gifts
Tampa, Florida
Ahna Clark, Owner
"Many Hands Many Lands" My business began with my love of travel, exploring different far away lands and cultures my passion. You will find a great variety of ethnic jewelry and handicrafts from or inspired by my travels. I travel several times a year and also have various dealers from places I have yet to go, always bringing in new inventory and stories to share.
How to reach us: ahna2008@yahoo.com
Mother Kombucha
St. Petersburg, Florida
Tonya Donati, Joshua Ramschlag, Owners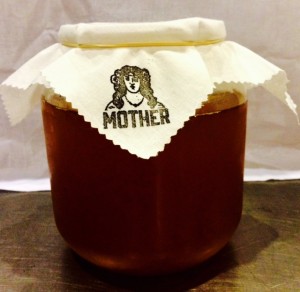 Mother Kombucha makes small batch living kombucha, hand crafted from fair trade organic teas, tisanes and natural flavors. Rich with probiotics, beneficial amino acids and antioxidants – our kombuchas make a delicious and healthful alternative to sugary sodas and juices. And because we believe that things that are good for you should also taste great – we create flavors that enhance and compliment the natural tartness of kombucha rather than trying to hide it. The result is crisp, effervescent and invigorating. Brewed in St Petersburg and available throughout the Tampa Bay area, we serve our kombucha on tap for maximum freshness and enjoyment. Embrace the Ferment!
Be sure to follow us on facebook – MotherKombucha
How to reach us:  727-409-8806 or motherkombucha@gmail.com
Nicole Ajna, Awaken Holistic Bodywork & Wellness 
Nicole is the owner of Awaken Holistic Bodywork & Wellness.  She is a Licensed Massage Therapist and Reiki Master who specializes in helping people make meaningful connections between their emotional lives and physical pain. Nicole advocates a natural and plant based lifestyle for the health of her clients and for the health of our beautiful planet. Nicole prides herself in running a green business and uses natural oils, cruelty free cleaning products, and recycled paper in her practice.  Her office is located in beautiful Land o' Lakes, Florida.  Call Nicole at 813-421-0605 or visit www.awakenholistic.net for more information.
Nicole is thrilled to be returning for her third season at Sweetwater Sunday Market.  In addition to chair massage, this year she will be offering organic CBD oil at the market.  Be sure to stop by her booth to say hello!
The Family Tree Farm & Nursery 
We are a family owned and operated farm and nursery specializing in edible and medicinal plants and trees. We will be bringing 1&3 gallon container plants, including but not limited to turmeric, aloe, ginger, Kratom, cranberry hibiscus, basil and oregano along with blue and black berry plants.
Louise's Healing Salve
Louise's Healing Salve is an organic lotion, a medicinal salve made with premier organic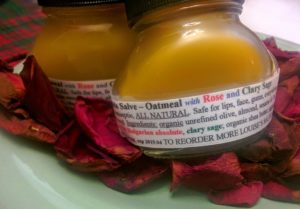 oils and essential oils and plant tinctures. The chief medicinal is the healing calendula flower – which I grow organically! The product has been made by me for forty years and is tremendously beneficial for skin, preserving and protecting it. It also tackles bites, burns, pain and other maladies. You'll love this because of the healthy glow it gives your skin!
The salve is a great all-purpose lotion. But also it is antiseptic, antiviral and anti-inflammatory so it is genuinely helpful for dermatological conditions such as eczema, acne, rash, herpes, hemorrhoids, wounds. It stops hurt of stings and burns. It's totally natural, SO PURE IT'S EDIBLE even and can be used everywhere: inside the mouth, on the face, private places, elbows, to ease pain of arthritis. The ingredients work together as an excellent balm to combat inflammation, revitalize cell membranes and moisturize skin – which drinks the premier oils I choose.
https://www.facebook.com/search/top/?q=louise%27s%20healing%20calendula%20salve
Louise can be emailed at coreopses@juno.com
Donut Therapy  
Donut Therapy makes delicious, flavorful donuts that can be eaten by anyone! Each and every flavor is Vegan, Gluten Free, Soy Free, Nut Free, Artificial Color Free and Yeast Free. Free samples are always available. Come try for yourself!
A Gift to Africa 
A Gift To Africa partners with women in Africa to promote wild harvested fruits and natural oils. A Gift To Africa makes delicious baobab fruit chocolate chip cookies, baobab fruit lemonade and hibiscus ginger tea.  We will have all-natural 100% marula oil, nilotica shea butter, and mafura oil. We will also have baobab fruit powder (that is perfect for your smoothies and foods), gluten-free baobab baking mix. Other items are handmade African dolls and variety of African items.