Beekeeping 101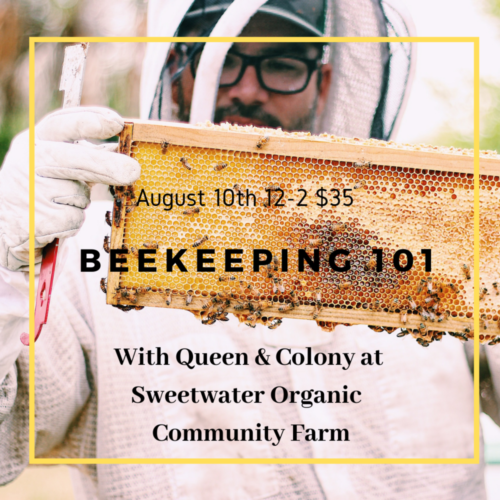 Are you interested in learning more about bees and beekeeping!? Join Josh Harris of Queen and Colony Bee Company on August 10th from 12-2 at Sweetwater Organic Community Farm as he shares the ins and outs of beekeeping. You will come away with new knowledge of :
* A basic understanding of bees
* The hive box and frames and how they are set up
* Basic knowledge of tools and equipment
* Setting up a bee yard
* Information about getting bees
* How to inspect a Colony
* Swarms
* Pests and diseases
* Seasons
* Hive products
Go to https://www.queenandcolony.com/shop/beekeeping-101-at-sweetwater-organic-community-farm to sign up!