Live Music Series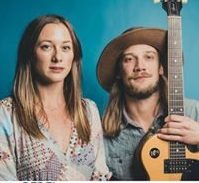 12:30 JudyJean
Judy Jean is Kelsie Seibert and Wyatt Norton – they have been performing as a duet since  2015 and have become a celebrated presence on the Bay area music scene.  Playing out of Saint Petersburgh , they meld Americana, Indie-soul and blues into a style all their own. Great harmonies and songwriting, they wowed us on the WMNF Live Music Showcase recently and are bringing their energy and talent to Farm!
1:30 Celtic Calling
John Papos Frassica, one of Tampa Bay's finest troubadours, leads this ensemble dedicated to presenting celtic music both traditional and contemporary. Joined by Gloria Michelle Lagrandier on vocals and Bill Lagrandier on drums , Celtic Calling will wrap you in memorable melodies and foot-stomping tunes.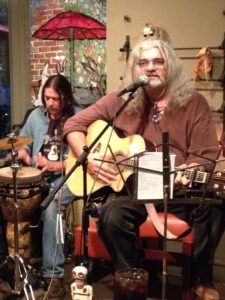 2:30 Parson Brown
Dave Lassa and Ed Lehmann round out the trifecta ticket with their blend of originals and crafty covers. Folk to rock –  Dave expertly wails on electric guitar and complements Ed'd laid back vocals…..