Preserve Nutrients in Vegetables Using Lacto-fermentation w/ Sarah Arrazola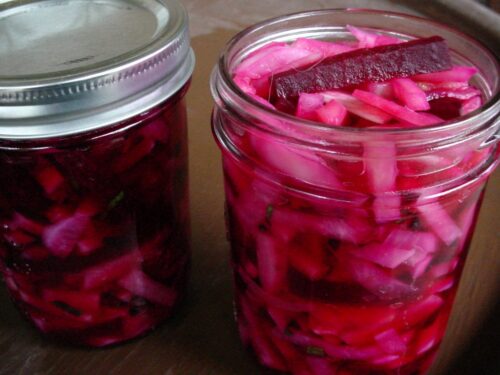 Ever wondered what to do with some of the less known veggies you might get in your local CSA box or at the farmer's market? Don't leave them to languish in your fridge when you can turn them into delicious and nutritious treats.
In this hands-on class, you'll learn how to ferment turnips and radishes, which are easy to grow in large amounts in Florida during the winter and are often offered in CSA boxes and cheap at the farmer's market. These delicious veggies are a huge part of the cuisines of many cultures around the world, but here we often don't know what to do with them. Fermenting them for later use can be a great way to preserve what might seem like an overabundance of roots.
This class will demonstrate and teach you about about lacto-fermentation, which uses lactic bacteria to safely preserve vegetables for months, while also preserving nutrients. Although this class will demonstrate with root veggies, this same process can be used to ferment any vegetables. As part of the class, you'll be provided with veggies, a fermentation vessel, and any ingredients needed to make your pickles.
You'll want to learn this skill not only because pickled roots are delicious, but because they provide so many great gut microbes that will keep you healthy and aid in digestion of other foods. Keep your gut flora healthy by eating your fermented harvest regularly.
Instructor Sarah Arrazola is the owner of St Pete Ferments, a wild fermentation company that creates small batches of fermented foods using old-world methods. They make high quality fermented foods such as sauerkraut, kimchi, kombucha, and beet kvass. Sarah has a wealth of knowledge to share in this class.
This class requires preregistration and has limited spaces, so register asap!
Class fee:
General admission: $27
Low Income: $12
This class is the first in a series of classes this season on fermented foods. Attend them all and become a fermentation expert!