Live Music w/ Mike Handley & Celtic Calling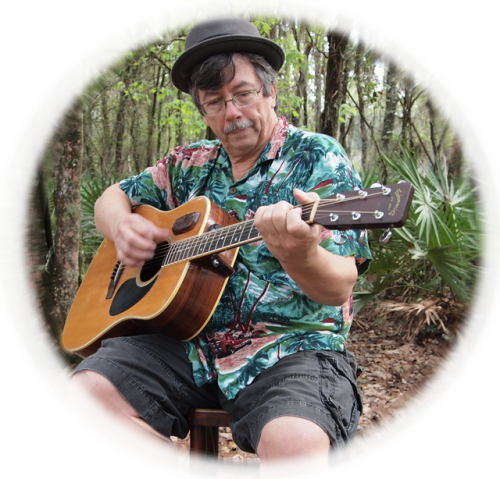 noon – Mike Handley
Mike is the consummate folk troubadour, born and raised in Tampa. He loves to entertain and will bring you to laughter and tears (but mostly laughter) with originals and covers of great but often obscure Americana, Folk and Classic Country songs.
Mike grew up in a home filled with music; of course, that music was Spike Jones, Ray Stevens, Alan Sherman, Smother's Brothers, Hee Haw, and Roger Miller. Dad was a swing band drummer. Grandpa played C Melody sax, dulcimer, keyboards, and built a few various stringed instruments too.
Mike started in music at 12 with clarinet taking lessons from Junie Ferrell, Artie Shaw's alto man, through high school. As a bribe every other week was a guitar lesson. Musical influences include John Prine, Steve Goodman, Michael Smith, Jerry Jeff Walker, Fred Eaglesmith, Paul Thorn, Hayes Carll and so many more.
In recent years has played Florida Folk Festival, South Florida Folk Festival, Barberville and Will McLean festival, among others.
You'll enjoy selections from his vast repertoire of folk and singer/songwriter favorites.
1 pm Celtic Calling
John Papos Frassica, one of Tampa Bay's finest folk troubadours, leads this ensemble dedicated to presenting celtic music both traditional and contemporary. Joined by Sean O'Rouke on pennywhistle , Celtic Calling will wrap you in memorable melodies and foot-stomping tunes. Get yourself primed for St. Patty's Day in fine style with this group of superlative musicians!