Live Music w/Joshua Reilly, Jct 27, & Wowling Hoof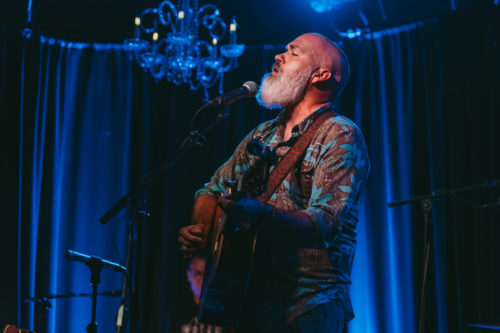 A triple header this week!
noon : Joshua Reilly
Every now and then, a song, a voice, a lyric, splits your soul right in two and then proceeds to feed both sides. Raw yet refined, mournful yet optimistic, heartbroken yet inspiring… such is the dichotomy, the paradox, and the musical delivery of Joshua Reilly. Born, raised, and marinated on the cornfield-lined country roads of central Illinois, and then cultivated, ripened, and baked on the beaches and concrete swamps of Florida, Reilly understands hard times, he knows redemption, and this unfiltered honesty pours out through his music. It's a slice of life served clever and real.
1 pm : Jct 27
Jct 27 is an original band with roots  high above the downtown Tampa skyline. Uke Fusion is Jct 27 bringing heavy strumming and picking to create a variety of sound, style and genres to electric "uke" playing like no other. Their  inspirations and influences include Americana, Folk, Newgrass, Blues, Hawaiian and Latin roots.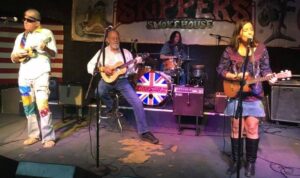 2 pm: Wowling Hoof
Steven Menendez and musical partner Nile Brooks specialize in classic country tunes with a dash of bluegrass and Grateful Dead added in their mix. Cracker jack instrumentation and soaring vocals mark their stage presentation.