Live Music w/ Jessica Rose Powell and Mark Carufel + Joe Reno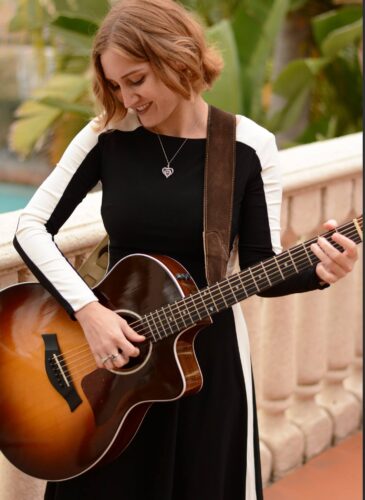 noon: Jessica Rose Powell
Fresh from her recent successful CD release party, ​Jessica Rose is a singer songwriter from Safety Harbor who plays in the Tampa Bay area at various venues, restaurants, bars, markets, festivals, and private parties.  Her style of original music has a blend of smooth and fun melodies with captivating and deeply introspective lyrics. Her choice of cover songs fluctuates to a variety of trendy pop like Rihanna to classic jazz hits from Frank Sinatra. With the amount of diversity in her songs she performs with lots of upbeat energy for dancing or to relax the audience for a chill musical experience.
1 pm Mark Carufel + Joe Reino
Playing together off and on for the last 10 plus years,  Mark Carufel and Joe Reino perform as a folk duo that takes musical influences from many genres. Mark and Joe play favorites and well crafted, thought provoking original tunes. Mark is a gifted and prolific songwriter and his stage presence is warm and uplifting. Teaming up with Joe makes for a delightful and entertaining show which blends humor and pathos in just the right proportion. And includes a really cool parrot…..