Live Music w/ Gracie Grieshop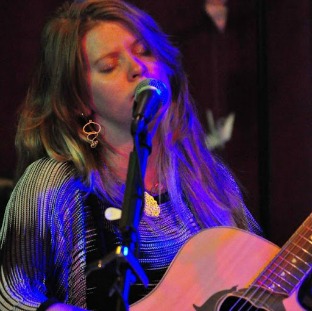 noon to 2 pm: Gracie Grieshop
Gracie is the lead singer and songwriter for one of the Bay area's favorite bands; the Sunset Bridge Band. She never fails to connect and uplift her audience with her positive energy and engaging personality.
At the recent WMNF tribute to Tom Petty, Gracie and her band delivered a knock-out punch to an enthralled audience that raved about her powerhouse performance!
Gracie will be performing with her husband AJ, highlighting both her skills as a performer and as an accomplished songwriter. It's always a treat to have her grace our stage!
2 pm: Open Mike