Live Music w/ Dean Johanesen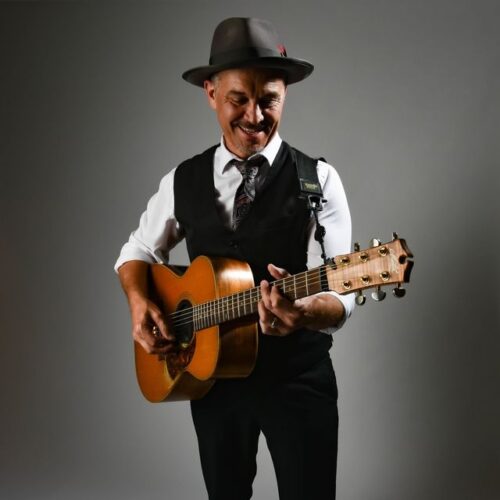 noon-2pm Live Music w/ Dean Johanesen
A gifted songwriter and performer, Dean traverses classic swing and gypsy jazz territory with panache and extraordinary musical chops that come from intense dedication to his craft. Whether playing solo or with the able help of his trio, the 24 Hour Men, you'll encounter foot-tapping music that is at once familiar yet fresh.
This February will see the release of his new album "Cautionary Tales", the first studio record for Johanesen where a band was assembled to realize the sound and vision of the songs he had written in the "Circus Swing" style. For the core group, Dean reached out to Rob Pastore (bass) and Dan DeGrgory (drums) as well as Steve Connelly (producer and engineer.)
Playing solo on our stage, you can expect a performance that is infectiously energetic and lyrically transcendent – Django would be proud!
2pm – 3pm Open Mike