Live music w/ 7 Fold & Dumb Blind Luck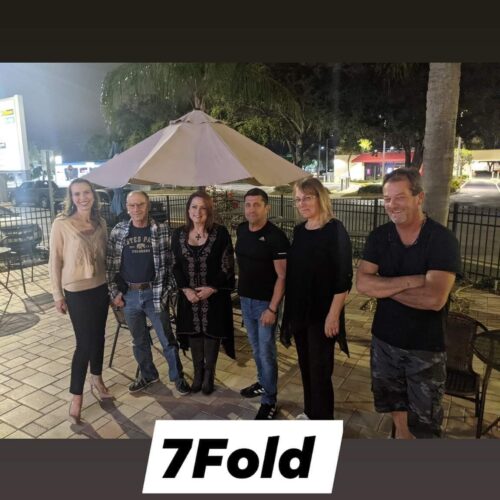 noon – 7 Fold
7Fold is a faith-based band.
Sherry Selier, is lead singer and song writer. Bill is lead guitarist, Mary Riggin is on keys. David Wrassman is on bass, and Frank Gomez is on drums.
1 pm – Dumb Blind Luck
Dumb Blind Luck started with Bob and Cookie getting together to play songs for fun. They found out that they were both good songwriters and they worked out a number of arrangements of their compositions. Mike was recruited to play trumpet and, later, bass. Tony came along to play drums and we had a band.
They have been playing locally since the late 90's. Cookie, Bob and Mike arrived from San Francisco. Tony hails from Cuba via Spain.
They have recorded a CD titled "What's The Deal", available on iTunes, and a live CD "Live From Earth" available at our shows.