Live Music Showcase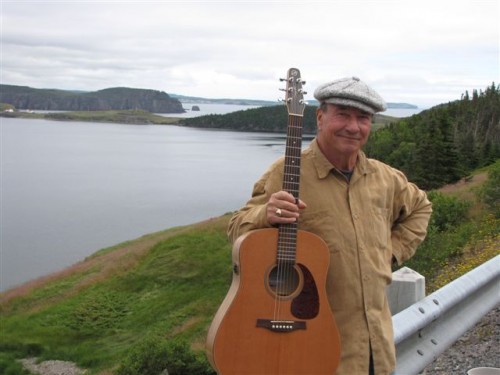 noon – Jimmy Payne plus Gabriella Rose
Last month WMNF's Live Music Showcase featured the double bill of veteran folksinger Jimmy Payne and newcomer Gabriela Rose – the paring was so magical we are presenting an encore here at Sweetwater. Jimmy has been performing throughout the country for over 50 years – following the footsteps of his idol Woody Guthrie and channeling his spirit. Jimmy's mastery of traditional folk songs and engaging originals is matchless.
A singer before she could talk and a songwriter before she could write, 11 year old Tampa singer-songwriter Gabriella Rose is a multi-instrumentalist, who plays piano, guitar, mandolin and ukulele. First taking the stage in 2017 to play her smashing rendition of "Blue Bayou" with The Simply Country Band at Lundyville Music Hall. Since then, she has crisscrossed the state and wowed crowds with tone and heart in her voice, and shared the stage with many talented musicians including Lee Roy Parnell, Samantha Fish, Phoebe Hunt and the Gatherers. A singer's singer, she has earned praise from Grammy Award winning songwriter, Diane Warren, and Grammy Award winning vocalist, LeAnn Rimes Cibrian, and IBMA winner Sierra Hull.
Gabriella has performed at well over 50 live music venues as a solo artist, including: WKYT TV, WDVX, LAYLA's Honky-Tonk Nashville, DeLandapalooza, WMNF PostModern Hootenanny aand she has won multiple voice and songwriting competitions. A precocious talent, she was honored to be featured in the Winner's Recital at CARNEGIE HALL in New York City during the month of December. Gabriella is a lover of all music, she is inspired by the big vocalists of the Great American Songbook, jazz, blues, soul and country, like Patsy Cline, Ella Fitzgerald, Roy Orbison, Adele, and more. l. Gabriella Rose is writing and working on new music for her first studio release.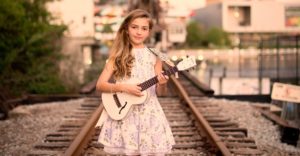 1pm Rosewood Creek
The Rosewood Creek is Colin Ward, Bonnie Kesler and Marty Fouts. Marty and Colin have played in bands for over 40 years. Rosewood Creek Band has played at the Strawberry Festival, The Tarpon Springs Fine Arts Festival, The Gasparilla Arts Festival, Skippers many times in benefit for WMNF and the Folk Fest in St Petersburg twice. Their repertoire includes many original songs as well as covers. Americana/60's rock best describes their sound.