Live Music Series- Emily Ross and Parson Brown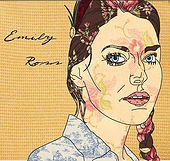 12:30 Emily Ross
Emily Ross is a singer/songwriter from Sarasota, Florida. Writing primarily folk music, Emily also has an eclectic sound with jazz and soul influences. Currently, Emily is working on multiple projects playing private parties with her all women trio called "Totem" and playing with an alternative rock band called "Bird Tribe". With a Bachelors degree in Acting from Florida State University, she aims to combine her knowledge of what she knows of people and the world around her with her lyrics and music to create positive change.
1:30 – Parson Brown
Formed ten years ago to perform at a WMNF tribute to Bob Dylan, Parson Brown has evolved into a duo that highlights original songs as well as performing choice covers of artists such as Fred Eaglesmith and Gram Parsons. Rooted in Folk and Americana, PB's sound features the drive of Dave Lassa's sixties inspired electric guitar with Ed Lehmann on bass and vocals.
Dave Lassa on electric guitar adds jaw-dropping solos and terrific musicianship to the band. Working with bassist Ed Lehmann, the duo have been penning wry and often poignant original songs that span the spectrum from folk ballads to rousing rockers. Ed is currently the host of the WMNF show "Postmodern Hootenanny" on Thursday nights from nine to eleven PM on 88.5FM.
Parson Brown has been described as a fun-loving band, and that perhaps is the core of
their appeal – balancing the absurdities of modern life with an uplifting groove. And what better way to do that than through music?