Gween Halloween -October 30th 12-4 pm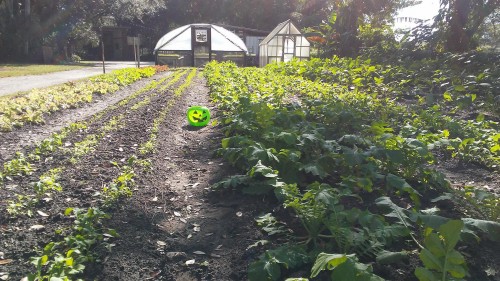 Come join us for trick and treatwater at the farm! Goodies for the kiddos, best recycled children's costume contest, make your own recycled plant pot to take home (with a seed to grow). And you can get your shopping done!
In the meantime, Let's Find Eugene… If you are the first one to Facebook message us on our event page   and let us know where Eugene the Green Pumpkin is on the farm we have a free coloring book for you.. Can you name this garden? Look for a different photo daily….on our Facebook page.