Live Music Series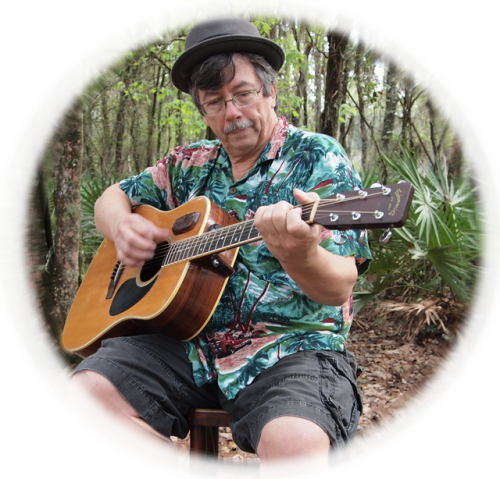 noon : Mike Handley,  1pm Joe Milligan Project
Mike was born and raised in Tampa, is a fourth generation Floridian, and still lives in Tampa. He loves to entertain and will bring you to laughter and tears (but mostly laughter) with originals and covers of great but often obscure Americana, Folk and Classic Country songs.
Mike grew up in a home filled with music; of course, that music was Spike Jones, Ray Stevens, Alan Sherman, Smother's Brothers, Hee Haw, and Roger Miller. Dad was a swing band drummer. Grandpa played C Melody sax, dulcimer, keyboards, and built a few various stringed instruments too.
Mike started in music at 12 with clarinet taking lessons from Junie Ferrell, Artie Shaw's alto man, through high school. As a bribe every other week was a guitar lesson. Musical influences include John Prine, Steve Goodman, Michael Smith, Jerry Jeff Walker, Fred Eaglesmith, Paul Thorn, Hayes Carll and so many more.
In recent years has played Florida Folk Festival, South Florida Folk Festival, Barberville and Will McLean festival, among others.
1pm Joe Milligan Project
Singer/songwriter Joe Milligan has been performing with his band for many years in the Bay area to critical acclaim. His songs are insightful, wise, and well crafted. Returning with him to the Sweetwater stage are Bill LaGrandier (drums, percussion), Russell Roush (bass), Mandy Frick (backing vocals/harmony) and guest lead guitar L.A. Moore. Their sound is a unique and listenable brand of Americana all their own incorporating elements of folk and country to jazz and rock. Their first album in 2015 "Anticipation" was frequently heard on WMNF radio and was as favorite of many of the dj's for that year! We are delighted to have the band return to the  Sweetwater stage!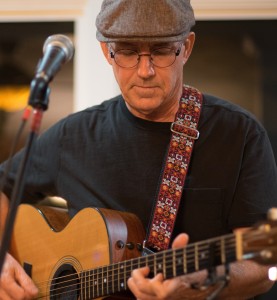 2-4pm Open Mike