Live Music Series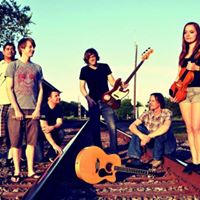 NOON : American Song Box, 1pm : Steve Vaclavik
American Song Box is a six piece powerhouse Americana/Rock group of eclectic artists, writers, and musicians with a focus on diverse material and great live shows. Todd Murphy on guitar, RJ Kerker on piano, Chris Evans on drums, Angelique Roesch on violin, Clif Roesch on bass, and Al Farr on harmonica, deliver a hard hitting performance each time they take a stage. By harnessing the original essence of sound and utilising the rhythm of life at seven beats per second, ASB projects a raw and uninhibited emotion that the human spirit is subconciously attracted to while adhering to the chemical responses of individual synapses that are connected to the invisible and universal guidelines that animate and bind all things. Since their inception in 2009, they've released four albums: Songs From The Rift 2011, What It Is 2013, What Is And Never Was 2016, The Bottom 2017. Now they've just finished work on their fifth project, Portrait, this past September 2018. Their single, Play With Love, off of their 2016 LP What Is And Never Was, was chosen for placement in the 2017 Independent Feature Film, #WANDERLUST.
1PM Steve Vaclavik
Tampa resident Steve Vaclavik is a troubadour in the tradition of Bob Dylan and Townes Van Zandt. His songs are full of the truth as seen by ordinary people. These
people often tend to be life's underdogs, and Steve has the special gift to capture their perspectives on the world with genuine understanding. His words, full of humor and insight, are the essence of his music, but his Dylan-esque vocals and spare guitar
playing provide a fitting framework that rings true and clear.