Live Music Series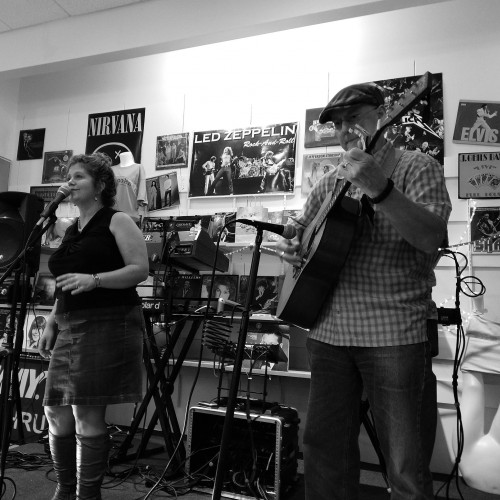 Barb + Craig – noon
Barb + Craig is an acoustic indie duo comprised of vocalist Barbara Ness and guitarist Craig Pethe'.  They enjoy performing stylistically unique, folk-inspired original music as well as covers from a variety of genres including folk, country, bluegrass, Americana, rock and classical ballads.
1pm – The North Tampa Jam Group
A fixture in the Tampa music scene for many years, this group performs regularly at Boba's and in various member's homes. Lead by itinerate musician Rick Ferris and featuring fan favorite Jimmy Payne, expect a mix of classic folk, blues and rock 'n roll standards with guitars, banjos and fiddles in high gear and higher spirits!