Live Music Series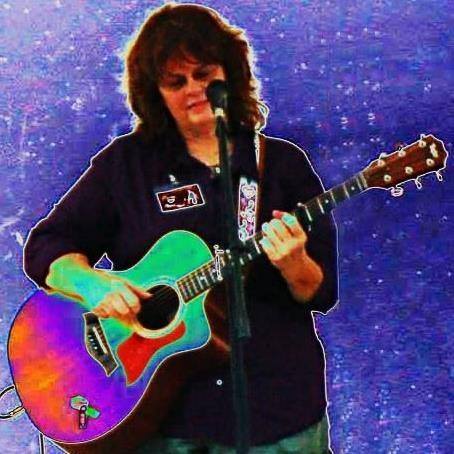 12 noon Cindy Bear
Cindy Bear is an award winning singer-songwriter Folk Artist from Jacksonville, Florida, and performs at music festivals, benefits, house concerts and venues all over our beautiful state.  A clever wordsmith, storyteller and humorist, her song about Julia Tuttle, "Mother of Miami", won Best Traditional Folk Song at the 2013 North Florida Acoustic Music Festival, and placed in the top 10 for the 2014 and 2015 Will McLean Best New Florida Songwriting Contest. She is accompanied by her bass playing brother in heart, Curtis Schaper from Limestone, FL, whom she fondly refers to as "The Limestone Cowboy."
1 pm Bonnie Whitehurst
Bonnie began her music career in the Flint, Michigan area. From age three she began to sing and play the piano. She continued to study music and acquire a variety of stringed instruments.
Bonnie has two degrees in music; a bachelor's in ethnomusicology (the history of folklore and folk music) and a master's in music theory from USF.
Ms. Whitehurst has always been a church musician – currently she is with Espiritu Santo Catholic Church in Safety Harbor and is also the music teacher at the catholic school. Bonnie is also the music director at the Tarpon Springs Unitarian Church.
She has 10 professional recordings of folk, holiday and original songs and many YouTube videos featuring her original music.