Live Music Series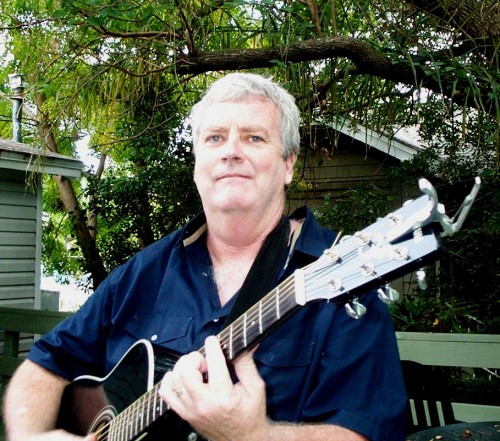 Jeff Blake  12 noon – 1 pm
Jeff Blake is a St. Petersburg based singer/songwriter/guitarist whose music leads down many paths. His latest CD, "Who We Choose to Be", is a departure into the world of children's music crafted to also appeal to adult ears. The songs illustrate positive character traits such as respect, responsibility, and honesty in the hopes that children will learn them, live them and possibly even give their parents refresher courses in them. You can sample songs and the accompanying coloring/activity book at www.whowechoosetobe.com Jeff's performance is heartfelt and humorous and will feature songs from throughout his career.
Harry Hayward 1pm – 2pm
Harry Hayward is a local singer songwriter who has been playing venues for the last 15 years. Also known as "The Half Man Half Wit",  Harry played in Duckbutter who opened shows for the old time legends such as Chuck Berry, Van Morrison, Bo Diddley, Steve Miller and others. Harry is well known for his song writing lyrics masking together life experiences with a strong dose of humor and humanism.