Live Music Series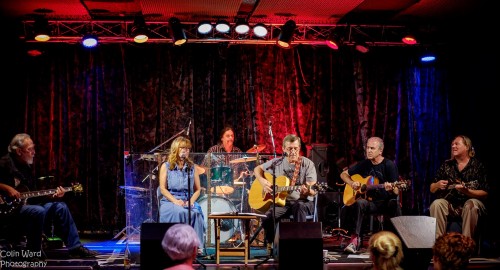 1pm – 2pm  Joe Milligan Project
Come enjoy the sweet sounds of Joe's original folk and rock inspired Americana music, and a few timely covers. Each piece shares a glimpse of life, death and love as seen through the lens of life experiences and observations of our "project manager" Joe Milligan. The 'Project' members include: Joe Milligan (guitar, vocals), Bill LaGrandier (drums, percussion), Russell Roush (bass), Douglas Lichterman (lead guitar), Christer Saarikko (violin and mandolin) and Mandy Frick (backing vocals/harmony).
12 noon – 1pm The Thrilling Three
The Thrilling Three pays homage to The Fab Four playing an eclectic mix of Beatle's tunes for your listening pleasure!