Live Music Series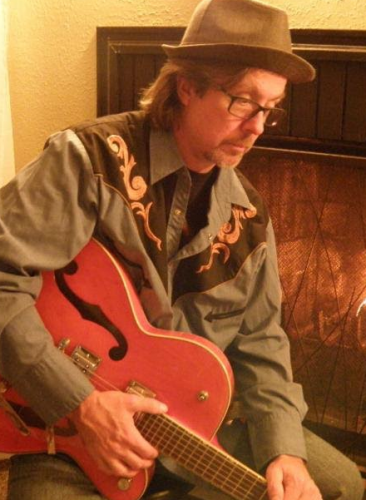 Sunday, November  6th
12:30 -1:30 Steve Vaclavik
Tampa resident 
Steve
Vaclavik
 is a troubadour in the tradition of Bob Dylan and Townes Van Zandt. His songs are full of the truth as seen by ordinary people. These people often tend to be life's underdogs, and 
Steve
 has the special gift to capture their perspectives on the world with genuine understanding. His words, full of humor and insight, are the essence of his music, but his Dylan-esque vocals and spare guitar playing provide a fitting framework that rings true and clear.
Steve's style is Reggae Funk-crossing over Rhythms and Cultures w/ Lyrics of Liberation..
2 fellows who together have more then 80 years of music history stored in their souls…The Only True Remaining Proponanats of the "Tampa Sound"….lot's of friends…. smiles and positivity forecasted.
Ray "rayzilla" Villadonga is a 3rd generation Tampa native.  A descendant of Spanish cigar workers of Ybor City and West Tampa. .  Ray is an alumni of USF's and University of Iowa's school of music with a career that spans 40 years   His musical adventures include concerts with, The Marvelets (Hall of Fame inductees), Ten Years After, Mitch Ryder, Al Stewart, Acoustic Alchemy, Hot Tuna, The Cowboy Junkies, The Dixie Dregs, Leroy Jones, Antsy McClain, Hu Dost and WAHH World Fusion Band and many more.  He's been a contributing composer and participate in the Bonk Festivals of New Music, The emit series , The Ybor Festival of the Moving Image, Deep Carnival, the Cuban Sandwich Show . He's the leader and of rayzilla's PBS/Dreamboats/ Hippie Slayers who perform Ray's original songs and compositions. "rayzilla" has hosted the Bay Area's only experimental avant-garde radio show Step Outside for 28 years on WMNF 88.5 FM, community radio. He calls his music TampaAmercana it's full of local and international colors.  He released the long anticipated CD 10 Ear Flixs in 2016…  Live, rayzilla is an engaging, unique and charismatic.