CLASS CANCELED: Homemade Pasta: Ravioli Making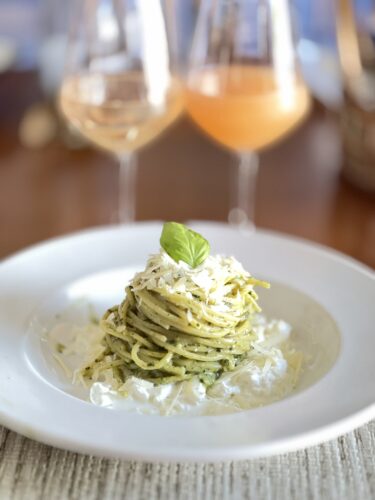 You've probably had plenty of store bought pasta, but have you ever had the real deal, pasta from scratch? This is the way many Italians still eat pasta, and if you've ever had fresh homemade pasta, you won't want to eat store bought again.
What if you could learn the tricks of making pasta from scratch in your home from an Italian gourmet chef? Well, join us at Sweetwater Farm for this extensive pasta making class taught by Italian chef Mirco Falcone and you'll be well on your way.
It doesn't take a lot of equipment or time to make your own delicious homemade pasta. Chef Mirco will walk you through the process of making and rolling out pasta dough, and give you tips and tricks to making ravioli from scratch. At the end of the class you'll sample some of the ravioli made during the class.
Born and raised in Pescara, a picturesque coastal town in central Italy, Chef Mirco has an unlimited passion for cooking. From a young age, he found joy in creating a wide range of culinary delights, from perfecting the art of pizza-making to crafting irresistible desserts. Chef Mirco's culinary style is a fusion of classic Italian recipes with a modern twist. With every dish he creates, he aims to offer a memorable gastronomic experience that reflects his creativity and culinary expertise. Chef Mirco believes that cooking is not just a profession but a passion to be shared with others, bringing joy and satisfaction to both the chef and those who enjoy his creations.
Adult Tickets: $70
Low income/Senior Tickets: $30
Although our base price for this course is $70, Sweetwater is a nonprofit that puts on educational programs for elementary schools in the neighborhood and teaches them about food systems and basically where their food comes from. We also host community volunteer days and a farmer's market every Sunday from November through May. You can donate to Sweetwater in addition to your course fee if you'd like to help us continue our programs helping promote local foods in your neighborhood. And if you want to get your hands dirty in our gardens you can contribute your time by volunteering Wednesday, Friday, and Sunday mornings from 9-12.