Farm House Concert with Urban Gypsies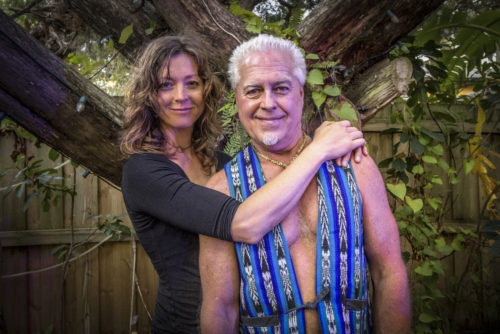 Our friends, Urban Gypsies of Florida, are a duo husband and wife team who live in St Pete. They're amazing people who are soooo  Sweetwater in every way – loving, Earth stewards, creative, unique wonderful people. They've been playing for 20 years and have a great following  here. Maybe you've seen them at our annual Pesto Festo or at one of their shows around St. Pete.
Their style is gypsy, reggae, dancey, bluegrass, acoustic, percussion-led music. They put on a great show involving the audience with shakers acrobatics  and a few tall tales. 89% of their set is originals songs written from the adventures they have taken. If you've seen them at a venue then you know you'll be in for an adventure with this intimate up close farm house concert on the farm.
We are absolutely thrilled for the chance to have then bring their show to our living room right here at Sweetwater! Seating is limited to 40 guest you can purchase tickets through Eventbrite.
Doors open at 6:15pm
Sit down concert style Show starts at 6:30
Delectable Gourmet Iced Tea and Local Kombucha for your enjoyment. Along with snacks from the farm.
BYOB if you would like something a little stronger and with more spirit
We look forward to seeing you on the farm.