Farm French Breakfast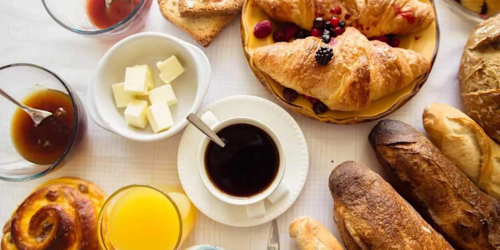 Start your day on the farm with a farm French breakfast, consisting of: Organic Coffee, Organic Tea, Fresh Milk, Fresh Pastries, Fresh Croissants, and Fresh Fruit.
The French continental breakfast bar will be available from 10am-12pm.
Breakfast with your farmers, farm volunteers, farm supporters and community members.
The farm is raising money for a new electric tractor, a new electric tractor will allow the farm to produce 10x more compost, and expand growing production into 3 fields.
Sunday volunteer day is 9am-12pm, you are welcome to volunteer, but not required.
Sunday yoga will not be happening this Sunday
Sunday farmers market goes from 12-3pm with live music and open mic.