Live Music Series- Ronny Elliot/Judy Tampa and Bunko Suad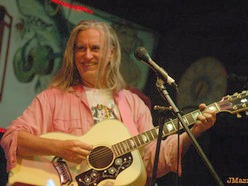 12:30 -1:30 Ronny Elliot
Ronny Elliott was born in 1947. He insists that rock'n'roll was, too. After forty five years and no gold watch he has stories he's tired of telling. Holding Jimi's Marshall cabinets after opening for him. Elvis offering karate lessons. Touring with Gene Vincent, Chuck Berry and Bo Diddley. He's played bills with Van Morrison, Patti Smith, Wilco, Pete Seeger, the Allman Brothers and too many more to remember or mention. He's as much at home at Lincoln Center in Manhattan for the Roots Of American Music Series as he is on the tiny stage at the Cactus Cafe in Austin for South By Southwest or the Belladrum  Festival in Scotland or an amazing little farm in Tampa. 
2:00 – Judy Tampa and Bunko Squad
Bunko Squad is composed of Judy Tampa, singer/songwriter, guitar picker; multi-instrumentalist John McEwen,vocals & the stringed instrument of his choice; songwriter George Pappas, harp, vocals & guitar, Harry Hayward, mentalist & drummer; Anne VanAtta, Best of the Bay bass player & fab harmonizer.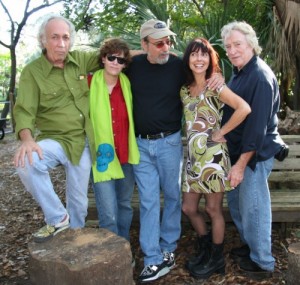 "Bunko Squad is as thrilling as a Japanese monster movie and you barely need sub-titles . . ." – Ronny Elliott