Creative Ornament Making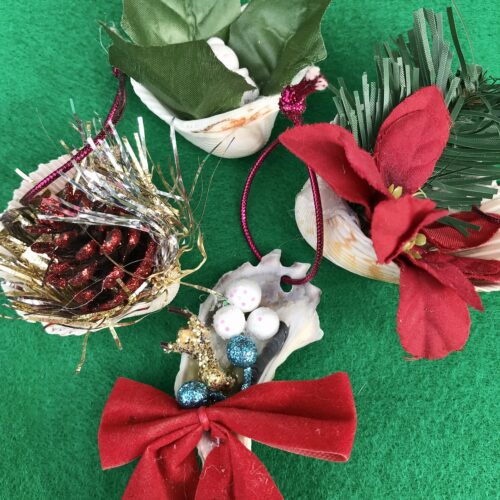 Nothing else gives a Christmas tree that special touch quite like handmade ornaments. Join local jeweler and designer Alisa Strickland-Harper for a family-friendly afternoon of ornament making! We'll be getting creative with natural, recycled organic materials to construct three types of ornaments: A shell-inspired ornament, a miniature wreath ornament, and a decorative wood ornament made with raw bark. All materials are provided, but you are welcome to bring additional pictures, garnishes, or keepsakes that you would like to accent your crafts with. Make lasting memories while creating truly unique handmade ornaments that can adorn future Christmas trees for years to come.
Taking place inside the Sweetwater Farmhouse enclosed porch, surrounded by natural foliage and curious farm animals.
Sunday, December 12th at 1:00pm. Seats are $12 per person.
Save your seat here.