Artisan Pizza Making-CLASS FULL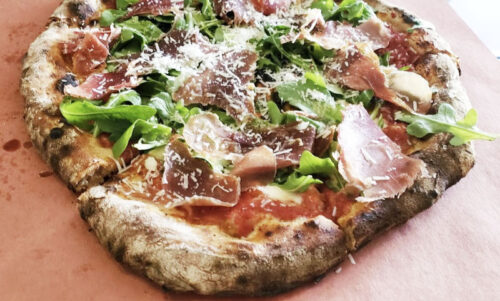 Back by popular demand! In this class, Greg Seymour, of Pizzeria Gregario will teach you some of the secrets to making the best pizza the way it used to be made and still is…back in Italy. When you've had the kind of pizza Greg makes in his pizzeria, any pizza from a chain restaurant seems inedible. It's about the dough, the process, the oven, and of course, it's about the ingredients.
We'll be making pizza dough from scratch, learning techniques for getting the best crust, talking about best ingredients, and finally, assembling pizzas to bake in the Sweetwater Cob Oven.
Each participant will get their own pizza to create, bake, and eat as we demonstrate the assembly and baking of the pizzas. Watch as these artisan pizzas bake to crispy perfection in just 90 seconds in the cob oven.
Gregario has owned and baked pizzas at Pizzeria Gregario, in Safety Harbor, since 2013. He sells pizza pies baked in the cob oven at the Sweetwater Farmer's Market on Sundays from 12-3 from November through May.
This workshop will start in the Main House at the farm and then move to the Cob Oven.
Course cost:
General Admission $60
Senior/Low Income $30 (limited tickets)
Register for this workshop HERE-CLASS FULL
Although our base price for this course is $60, Sweetwater is a nonprofit that puts on educational programs for elementary schools in the neighborhood and teaches them about food systems and basically where their food comes from. We also host community volunteer days and a farmer's market every Sunday from November through May. You can donate to Sweetwater in addition to your course fee if you'd like to help us continue our programs. And if you want to get your hands dirty in our gardens you can contribute your time by volunteering Wednesday, Friday, and Sunday mornings from 9-12.