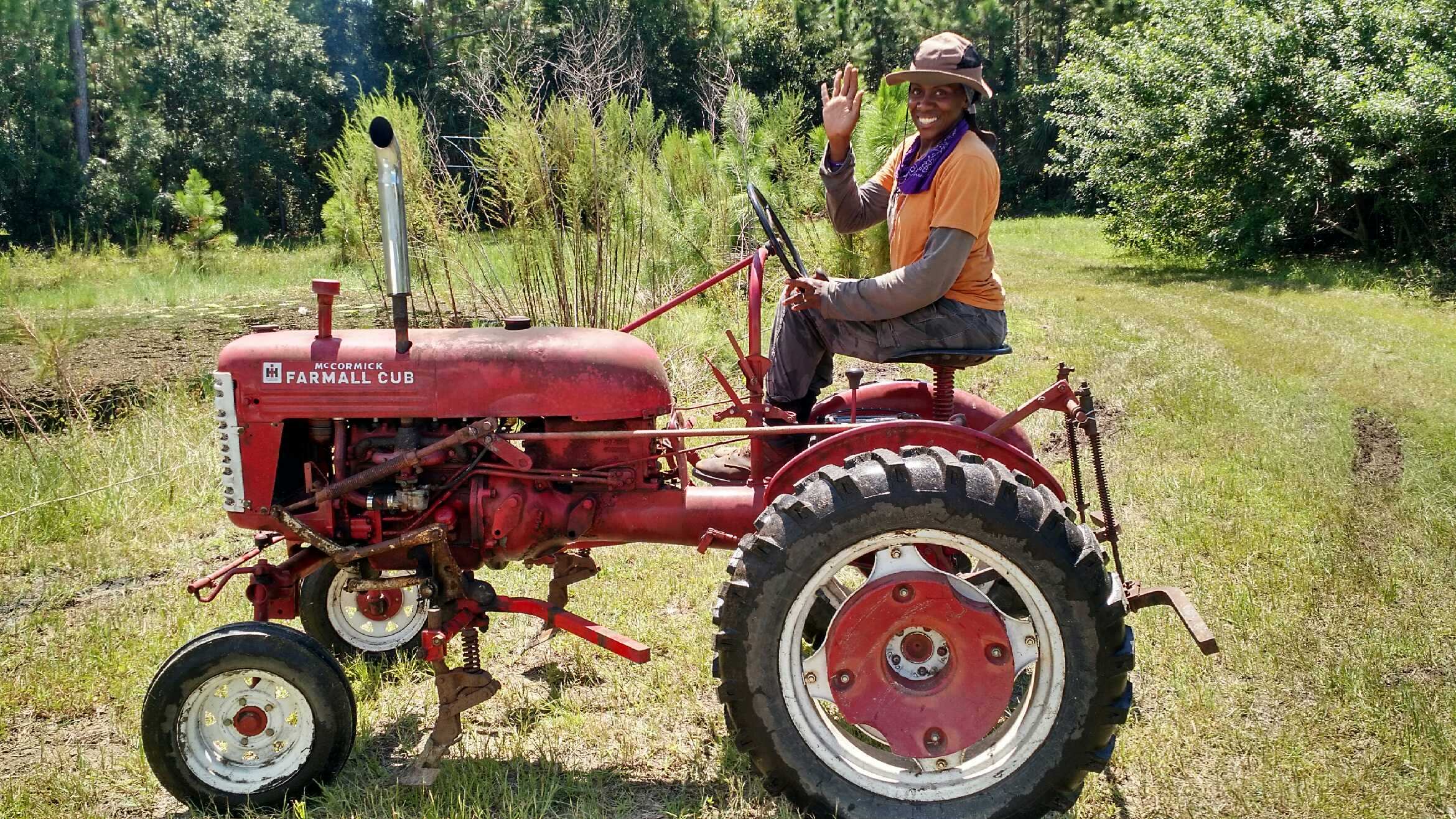 Greetings Farmily! I am so excited to be here at Sweetwater. It is my pleasure to serve such a wonderful community of people nestled smack dab in the middle of Town N Country. I have a loving husband, Kevin and we have four beautiful children, Jordan, 15; Lailah, 11; Jaden, 8 and Lauryn, 5. We moved here in July 2014 from Beacon, New York. There we enjoyed a close knit community in a small town of progressive "millennium hippies" who loved nature, the arts and wholesome healthy eating! Main street, a 15-minute walk from our home was the residence of only privately owned small businesses like the town Bread Baker, the best micro-roasted Caribbean coffee shop, art galleries, antique shops, the best retro consignment stores, Yoga studios, a grass-fed burger joint, local beer brewery, handspun yarn store, a chocolatier, and a state of the art museum. When we made the decision to move to Tampa, I longed to find a little taste of my former home and I found it right here at Sweetwater.
A long time member and volunteer of CSA, my love affair with healthy eating has been going on for the last 14 years. Our courtship began after two major events: one miraculous – the birth of my eldest son; and one tragic -the death of my grandmother. While my first born was thriving beautifully, enjoying a bounty of new flavors as he transitioned to solid food, my grandmother was perishing, her body withering from disease and unable to consume even a morsel of food. I was devastated and confused. Why was such a simple, beautiful woman dying such a tragic death? What caused the disease that ravaged her body? I needed to know what causes this cancer. At the time, popular knowledge purported cancer was more "caught" than caused. My research revealed something much different. A friend of mine, a self-proclaimed "millennium Hippie" introduced me to the dirty word, "carcinogens" – the agent that causes cancer in living tissue. She educated me, quite to my surprise, on the plethora of ingredients readily available in our food from fresh to processed, meat to dairy that contain these dirty little secrets. It became very apparent to me how I played a key role in adding life or death to my child simply by what I fed him. I cleared out my pantry and refrigerated and literally started over. My grocery budget sky-rocketed! I didn't know what I was doing. I tried to replace my processed goodies with certified organic processed goodies, but my budget and my waistline couldn't support it. I decided to keep it simple: cheap cuts of grassfed meat, small amounts of raw dairy and lots of seasonal fruits and vegetables!
I prayed for a place where vegetables were fresh picked, grown without chemicals, and could be purchased from a local farm. A little pamphlet at a local store revealed there is such a place! And thus, I began a relationship with a CSA as a working member in New York which lead to Sweetwater once I arrived in Tampa. Now after 14 years of being a stay-at-home Mom (which I never could do), a dream seeded deep in my heart has sprouted! Through a challenging season; a long, hot summer; much, much hard work; exhaustive training; an eager wiliness to learn and a fervent passion to grow food for life, a farmer was born!