Tincture Making 101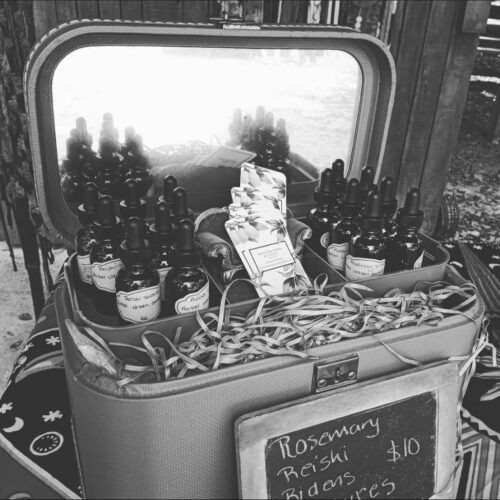 Nature's healing effects are growing all around us. In Tincture Making 101, you'll learn how you can take your favorite herbs and mushrooms and turn them into tinctures! Local folk herbalist Christine Wallace will show you how to extract the healing powers of herbs and turn them into tinctures with natural remedial uses. Along with gaining helpful and healthy knowledge, you'll also get a take-home starter kit to continue your tincture journey!
Taking place on the Sweetwater Farmhouse enclosed porch, surrounded by natural foliage and fresh air.
Course cost:
General Admission $25

Although our base price for this course is $25, Sweetwater is a nonprofit that puts on educational programs for elementary schools in the neighborhood and teaches them about food systems and basically where their food comes from. We also host community volunteer days and a farmer's market every Sunday from November through May. You can donate to Sweetwater in addition to your course fee if you'd like to help us continue our programs. And if you want to get your hands dirty in our gardens you can contribute your time by volunteering Wednesday, Friday, and Sunday mornings from 9-12.