Terrarium Take Home Class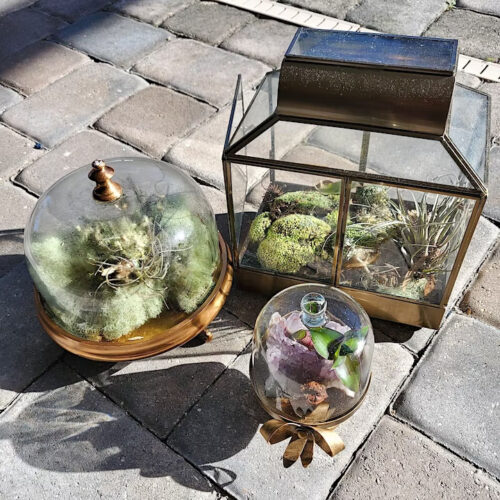 The best way to experience terrariums is to make them yourself.
Almost like a mini greenhouse, terrariums are small glass containers filled with a beautiful display of soil, plants, and its own small ecosystem that you get to create and cultivate.
In this workshop, you'll get to express your creativity making your own mini living world. You'll also learn the history, science, design and maintenance of a truly self-contained, low maintenance ecosystem. All materials are provided, including 4.5×3.5″ containers, but feel free to bring any miniatures, rocks, plants, or containers that you would like to create with.
Taking place on the farmhouse porch at Sweetwater Organic Community's urban farm in Tampa, surrounded by natural foliage and curious farm creatures. Class is led by Master Gardener Christine Wallace of Herbal Urban Gardens. Follow her on Facebook and Instagram.
Course cost:
General Admission $25

Although our base price for this course is $25, Sweetwater is a nonprofit that puts on educational programs for elementary schools in the neighborhood and teaches them about food systems and basically where their food comes from. We also host community volunteer days and a farmer's market every Sunday from November through May. You can donate to Sweetwater in addition to your course fee if you'd like to help us continue our programs. And if you want to get your hands dirty in our gardens you can contribute your time by volunteering Wednesday, Friday, and Sunday mornings from 9-12.