Sweetwater Co-op Market Gathering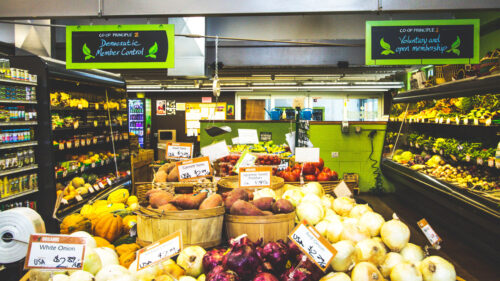 Come meet with other people in your neighborhood who are interested in providing quality food for less by forming a cooperative grocery.
For centuries people have been forming cooperatives to provide their community food for far less than what you find in a regular grocery store. Cooperative grocery stores exist and thrive all across the US and provide cheap, quality food for their members by eliminating the profit motive. Because no one is taking off the top, people in cooperatives can buy food in bulk and sell it for less. With buying power, we can also get bulk discounts and purchase regularly from local farmers to get fresh produce. Members can volunteer their time and get big member discounts on food.
This event is a gathering of community members to talk about the prospect of forming a market co-op at Sweetwater Farm. We've got the space already, we just need to make it happen!
Dan Durica, a long time co-op activist and former board member of Mifflin St Co-op in Madison, WI and co-op activists Peggy and Clark Tibbits from Celo community and the Ten Thousand Things Food Co-op will be attending to provide their experience and expertise.
So bring your friends and neighbors along and lets start a new co-op grocery at Sweetwater!
This event is free and open to the public
You can also register to let us know you are coming.