Live Music Series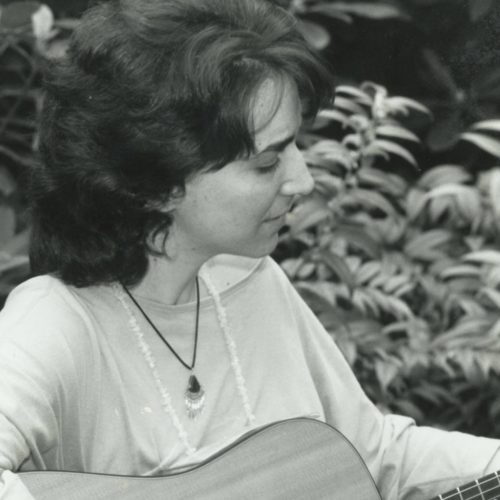 noon: Donna Marcantonio 1pm Sarah Morey
Donna grew up on Long Island and started writing songs while studying Environmental Economics in college. A few years later, in 1983, she gave her first public performance at the Speak Easy, a musician's coop in NYC. She has been writing, performing and recording her melodic and reflective music since then.
With further studies, Donna became a teacher in 1987. For 30 years, she has taught students Reading, Writing and Math in public and private schools and through tutoring, on Long Island, NY, in Asheville, NC and now in Sarasota, FL.
Donna writes a blog, Taking Simple Steps, about living more sustainably. It's aired on community radio, WSLR, and posted online. She aspires to live harmoniously with the spiritual and natural worlds and those in her community. She nurtures fruits, vegetables and herbs to grow in her suburban yard, learning from their processes, and brings folks together in salons, craft and game nights in her home, to foster community.
1 pm Sarah Morey
A gifted young singer/songwriter from Temple Terrace, Sarah is currently attending Belmont University in Nashville and absorbing the incredibly creative musical scene there.
She's excited to not only be studying music at such a  renowned school but working with other talented songwriters is a dream come true for her.
You'll get to hear new songs and enjoy hearing an exciting  talent on the rise!