Live Music Series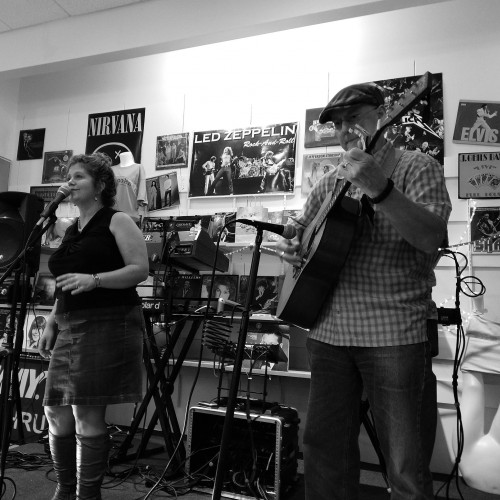 noon : Barb + Craig  1pm: F & R Music Project
Barb + Craig is an acoustic indie duo comprised of vocalist Barbara Ness and guitarist Craig Pethe'. They enjoy performing stylistically unique, folk-inspired original music as well as covers from a variety of genres including folk, country, bluegrass, Americana, rock and classical ballads.
1pm – The F & R Music Project
Fred Schmid and Rich Allen created  F & R Music Project in November 2017. It was created to feed a  passion for creative singer songwriting expressions.
Blending influences and experiences they provide an eclectic compilation of cover songs  as well as their  own compositions – essentially reflections of their hearts through the ups and downs of this crazy life.