Live Music Series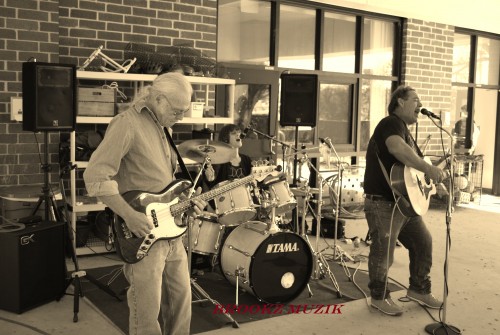 12 noon  BrookZ Muzic
Brookz Muzic is an all original band based out of Largo Florida. The band was formed in  Feb. 2016 featuring Patrick Collins on lead guitar and vocals and Teresa Sorocco on drums and vocals. . They offer fresh Americana/Rockabilly with a thread of Blues running through it, including origin ballads and some cool rock. All the members have learned their chops  playing many covers in many different projects.
1pm Pamela Jo Hatley
Pamela Jo  is a genuine country girl from Alabama who learned to sing in the church choir. She was born and raised on a farm in the foothills of the Appalachians. She sings and plays guitar, claw-hammer banjo, and ukulele. Her vocals are sweet and pure, bathed in southern charm. She performs music rooted deep in early American history, pre-civil war era and beyond the seas to the "old country."
Pamela Jo has performed at the Florida Folk Festival, Heritage Village Pinellas Folk Festival, and many other venues. She has collected several cherished ribbons at the Florida Old Time Music Championship.